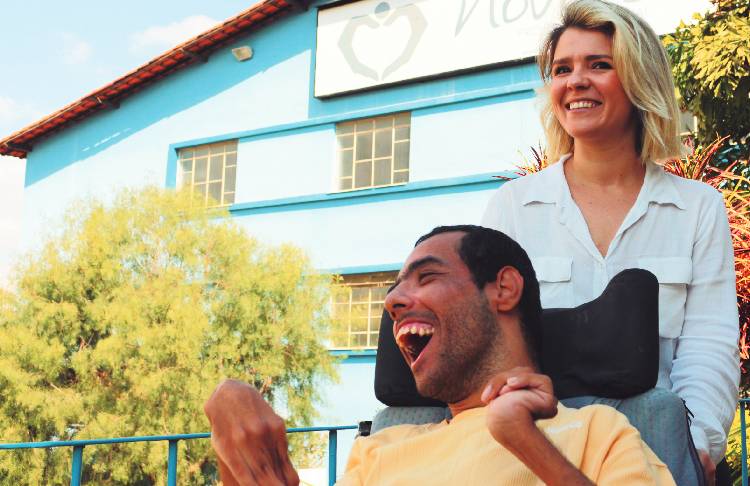 Every tax coupon you receive when shopping at Maior de Minas contributes to the social programs of Fundação Novo Céu.
This message is printed on the back of the coupon, allowing you to participate and publicize the institution's actions.
Novo Céu assists dozens of people with cerebral palsy in the city of Contagem – MG
Coupon Celeste is hope and dignity for dozens of people in a state of vulnerability Regispel, the quality of 40 years that you already know and approve of, helping to improve the quality of life of thousands of patients.