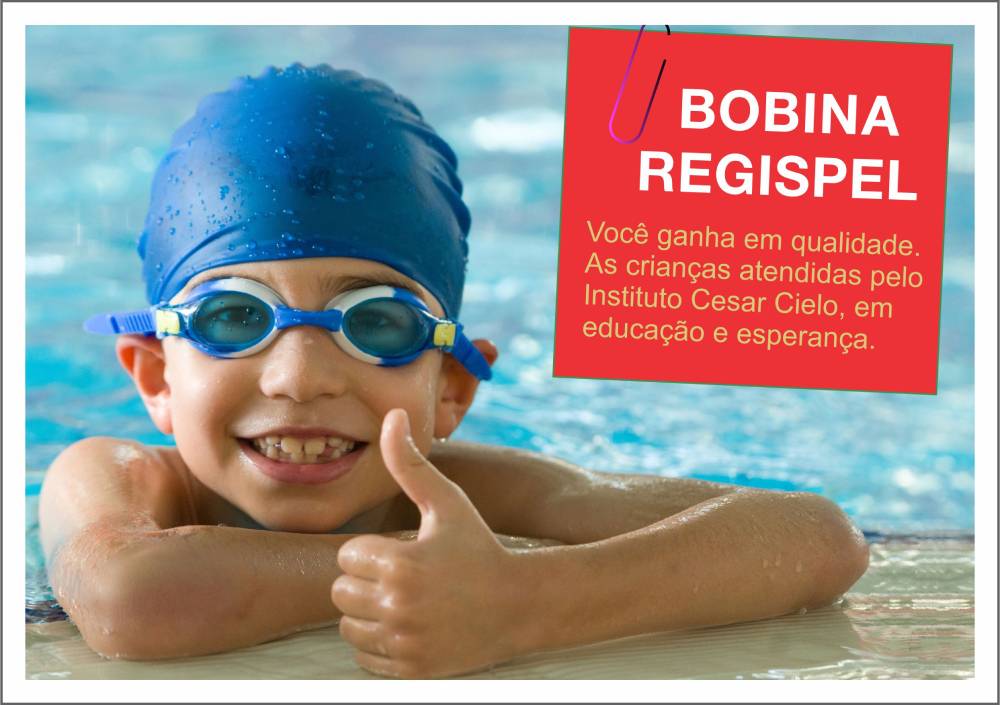 Customers who buy Regispel rolls contributes to the development of children and adolescents assisted by Instituto Cesar Cielo.
From now on, the thermal coils that Regispel sells in the cities of Santa Bárbara do Oeste and region will have a percentage of their value reverted to the ICC (Cesar Cielo Institute) through the Coupon Campeão project.
This novelty will be printed on the back of your reels, so your customers will know that you and your company embrace the socio-sports cause with the children and youth public.
The ICC is a non-profit civil association created by the three-time swimming world champion Cesar Cielo. Its objectives are exclusively educational, sporting and social, of a philanthropic nature. The ICC's mission is to encourage and promote the practice and development of Brazilian swimming.